Several weeks ago I wrote a review of a poetry translation workshop I attended in University College Cork. It was a series of three meetings: 2 workshops and 1 seminar. This seminar was delivered by Eiléan Ní Chuilléanáin, poet, translator and academic on the 30 May 2013. Her paper, "A Macaronic Citizen" examined the complexity of poetry translation, the challenges and benefits. It was peppered with lively anecdotes, both literary and personal, as well as some relevant examples.
This seminar, and indeed the workshop series as a whole was of interest to me for several reasons. I come to translation as an amateur. My first serious attempt involved translating some Spanish-language poems by Gloria Anzaldúa into English for the purposes of my PhD research. I began this work with little knowledge of Spanish. While I enjoyed the process I sometimes felt like a hack or a fraud for approaching very sophisticated poetry without a full understanding of the language. Without the aid of several Spanish speakers, teachers and courses, I fear I may have given up and lost an opportunity to discover what I would now consider some of my favourite poems, and an integral part of my thesis.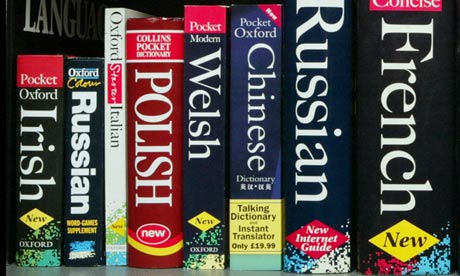 Thus, these workshops intrigued me as the overall aim was to translate from a language you are not fluent in. Partaking in the workshops has boosted my confidence in my abilities as a translator. Over the course of them I produced two French – English translations of poems by Valérie Rouzeau. They may not be the most polished translations, but they are at least understandable. The other participants also produced some very successful translations (Spanish – English, Spanish – German, German – English). Therefore, these workshops have renewed my hope that it is possible to translate with little or no knowledge of the original language as long as you have the help of a fluent speaker. In my case, I had the help of poet and academic, Mary Noonan who generously gave her time, encouragement and useful suggestions to my work.
Ní Chuilléanáin's seminar also gave me food for thought. I picked up on a number of points she made about the work of the translator
which I hope to keep in mind if I engage in more translation projects. She spoke a lot about the idea of "inheritance" commented on the related notion of having the right to translate because of belonging to a particular group (ethnic, racial, political, religious). If I look to my translations of Gloria Anzaldúa's Spanish poetry, the inheritance is similar: academic and personal interest. Anzaldúa wrote poetry (prose and fiction too) in English and Spanish, so it was her English language and code-switching poetry and prose that fed my curiosity and facilitated my inheritance of interest.
Her point also made me think about what possible claim I have to translate the likes of Valérie Rouzeau. Before the first workshop I was unaware of her work. My decision to translate her poems was purely based on my lack of ability to speak/understand French, and my wish to partake in the challenge. However, by the second workshop, my interest in her work was piqued by my first translation and by what I had learned about her work since. So, it could be said that mine is an inheritance of interest, one which I received through Mary Noonan's presentation of her work to the group. This related to another issue raise in Ní Chuilléanáin's seminar, that translation is not just about a pen and paper, but often arises out of public engagement, readings and other collaborative and communicative exchanges.
Ní Chuilléanáin also highlighted some of the decisions involved in translating, such as whether one should follow the idiom of one's own language. This is interesting depending on the aims involved in completing a translation (audience, etc). She also noted that translation can include bringing something in from another language. In one of the poems I translated, Rouzeau uses the image of a Le Quick restaurant. This is a chain of fast-food restaurants that are not established in Ireland. I toyed with the idea of changing it to an instantly recognisable chain like McDonalds, or even an Irish-only company like Supermacs. I could have limited it even further by choosing a company indigenous to Cork alone, Dinos. These decisions would have been in keeping with the fast food nature of Le Quick and could have brought something from my own socio-cultural experience to the poem. However, I decided to leave Le Quick unchanged because the overall poem is about a moment in time at a particular location. Altering this in any way, I felt, would reduce the authenticity of Rouzeau's experience. Hence, as Ní Chuilléanáin noted in her seminar, translation is loaded with choices, many of which stem from the translators own life and knowledge. But these cannot be separated from the intentions of the original poet.
Finally, during the questions, a member of the audience asked about ownership of translations. Does it fall upon the translator or the translated? For me, I see it as a type of business model where the original poet is the owner or managing director, and the translator is the manager. I view it in such a manner because I have learned that any choices, challenges and opportunities that arise out of doing a translation link the poet and translator together. Moreover, poetry translation would not happen without the source material provided by the poet. In all, these workshops and seminar have enriched my experience of poetry translation in a number of ways. Most notably, they have underlined the nature of translation as a process of exchange, collaboration and communication.
I'll end by recalling a comment that Matthew Sweeney made after we read out translations for the audience yesterday. He told us that when he first began writing poetry while living in London he consumed vast amounts of poetry in translation. This, he says, had much to do with shaping the poet he is today and he would rather have the benefit of perhaps 75% of understanding that poetry translations can transmit of their source material than none at all.
Tags: Eiléan Ní Chuilléanáin, inheritance, language, Mary Noonan, Matthew Sweeney, Poet, Translation, University College Cork, Valerie Rouzeau, Workshop
This entry was posted by americasstudies on Friday, May 31st, 2013 at 11:59 am and is filed under
Education
,
poetry
. You can follow any responses to this entry through the
RSS 2.0
feed. You can
leave a response
, or
trackback
from your own site.